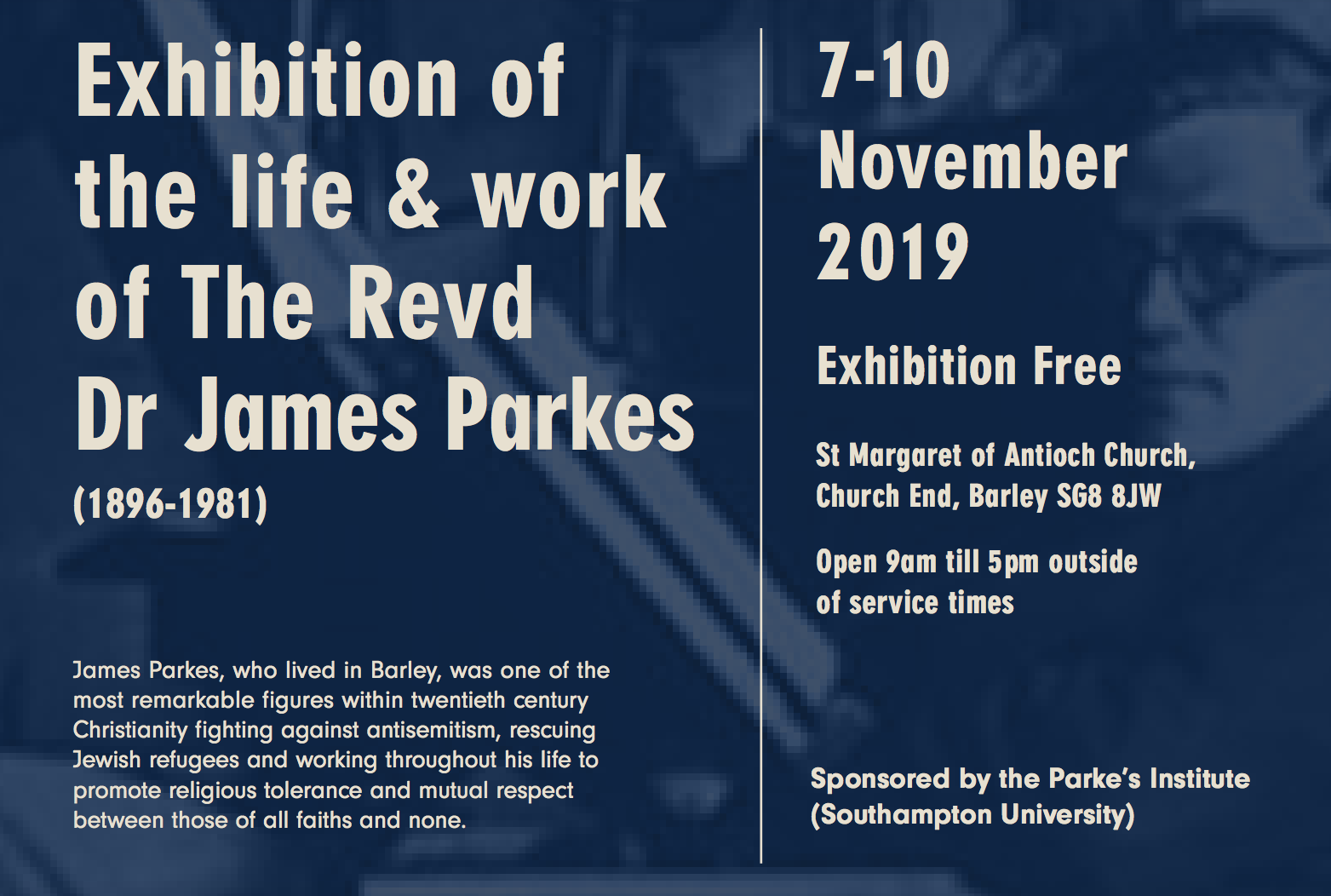 The life and work of The Revd Dr James Parkes
10-11-2019
Barley Church, Church End
James Parkes, who lived in Barley, was one of the most remarkable figures within twentieth century Christianity.
From 7-10th November, Barley Church will be hosting a travelling exhibition to commemorate the life and work of the Rev James Parkes, who lived at the Old Granary in Church End from the 1930s to around 1964. He was an ordained Anglican priest but worked tirelessly for understanding between Christians and Jews in particular, and other faiths.
He wrote many learned articles and books from his library and office which was housed in the building between the school and his home, previously the Mens' Club, latterly the school hall and Cheddar Vine and now Brights. He also helped many refugees flee Nazi Germany and Austria before the war.
The exhibition is a series of banners prepared by a PhD student at the the Parkes Centre at Southampton University.
On Friday 8th November there will be a talk in the church by Prof Sir Richard Evans entitled 'Holocaust Denial: Courtroom and Cinema'. He was the leading expert witness in the Irving/Lipstadt court case, and subsequently portrayed in the film 'Denial'. Tickets are £10 each.
On Sunday 27th October there will be a free showing of the film 'Denial' in the church at 7.30pm to give background the talk and Rev Parkes's work.
All proceeds will go towards the St Margaret of Antioch re-ordering and access project.