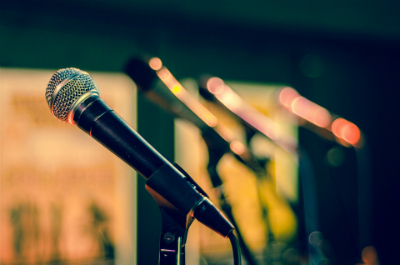 Mental Health Awareness Event – Rock in Mind
27-07-2019
The Coach House Hotel, Flint Cross, Near Royston
On Saturday 27th July 2019, a music festival raising money and awareness of mental health is being held at The Coach House Hotel, Flint Cross, Near Royston.
EASTFest is being staged in memory of Richard East who tragically took his own life following illness and depression in 2018. A true rock aficionado and great musician, Rich was a devoted family man and well known throughout the rock scene. The East Anglian rock community are coming together to celebrate Rich's life in style and at high volume.
A fun day out for the family (under 16's go free) and all music fans, this charity event brings together some of the best rock bands in Eastern England on a 5 acre site with full catering, parking and amenities.
Gates open at noon and 7 bands will rock us through from 2pm to midnight.
All proceeds from EASTFest will be donated to The MindEd Trust. MindEd is a registered charity created following the terrible suicide of Cambridgeshire teenager, Edward Mallen in 2015. ​The charity funds mental health awareness and care programmes in the school system, the workplace and the community across Cambridgeshire and East Anglia. It aims to destroy the stigma associated with mental illness, prevent suicide and alleviate the suffering of all those experiencing psychological trauma. MindEd have also co-founded the Zero Suicide Alliance as a national mental health reform and suicide prevention programme. If you have a moment please look at their free suicide prevention training at www.zerosuicidealliance.com/training/. You could save a life.
For further information on EASTFest and to buy tickets and tee-shirts please go to
www.eastfest.live.
Further information about The MindEd Trust can be found at
www.themindedtrust.org
. If you would like to help in some way on the day, please contact Sandra East on 0771 424 7399 /
sarnieast@gmail.com