Beautiful Barley Flower Tower completed after community effort
25-06-2021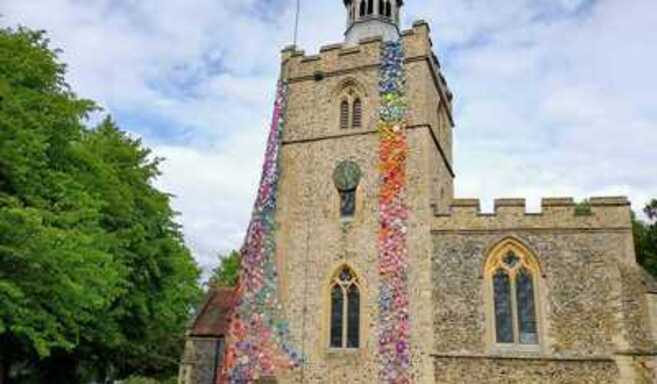 After months of knitting, crocheting and stiching, the beautiful Barley Flower Tower is complete and St Margaret of Antioch Church is adorned with a colourful display of flowers.
Barley resident Alison White, who runs the Barley Knitting Group, came up with the idea to keep everyone going through lockdown by busying themselves creating the beautiful blooms to decorate the church, and raise some much-needed funds.
She encouraged the community to help make flowers for display, originally aiming for 500 to be created. Inspired by her idea, contribrutions were made by community groups including the Barley Tennis Club and Barley Gardening Club, the beavers and cubs, Margaret House care home residents plus individuals living locally and as far away as USA and Australia.
In June, the 1452 flowers, which took four weeks to be stiched onto netting by a team of 12, were hoisted onto the 15m tall church tower and draped from the windows, with the help of Royston Fire Station.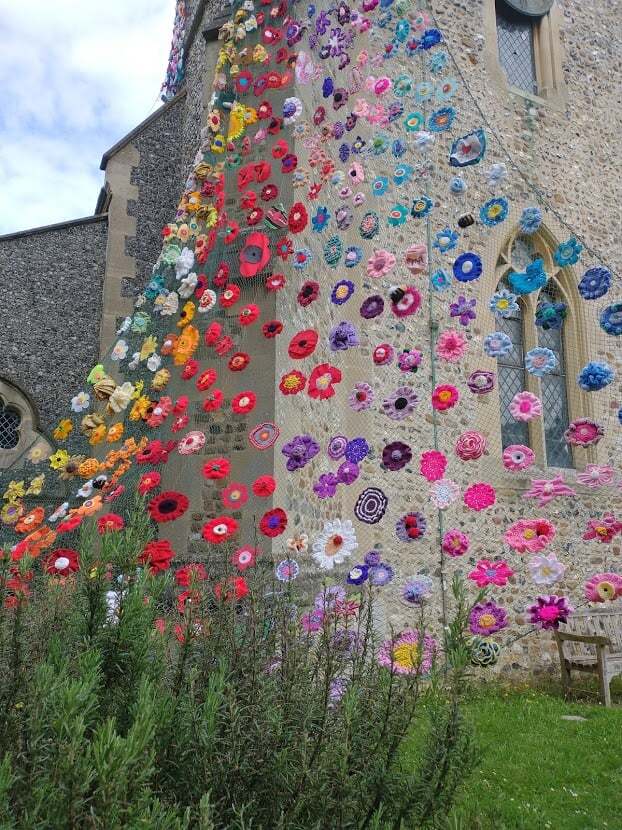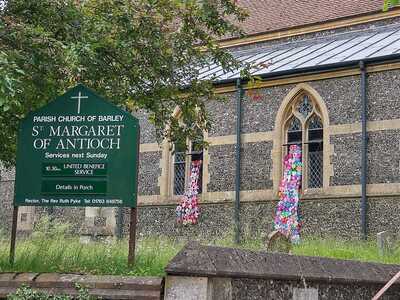 It is hoped the display will inspire people to make a donation towards the running of the church - and also to help expand its use to the community. Ideally Alison would love to raise £10 per flower.
The church's Rector, Ruth Pyke, told BBC Look East: "The money will be used to maintain the building so it can continue to be a warm, welcoming place for weddings, funerals and Sunday Worship, but beyond that we want it to be a place for the community. We have a vision for disabled access and an area where we can welcome people in for coffee mornings, exhibitions and concerts."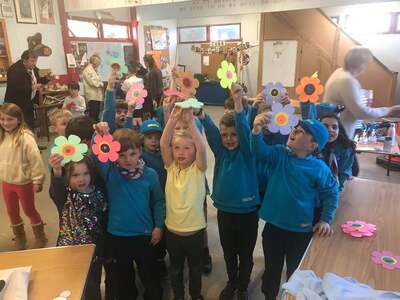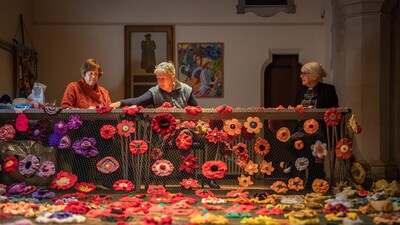 To donate towards the incredible display please visit the Barley Flower Tower Justgiving page, or visit the donation boxes located in Barley Stores, Fox and Hounds pub, Chequers pub or Drayton's Garage.
Visit the Barley Flower Tower Facebook page for more photos, videos and information.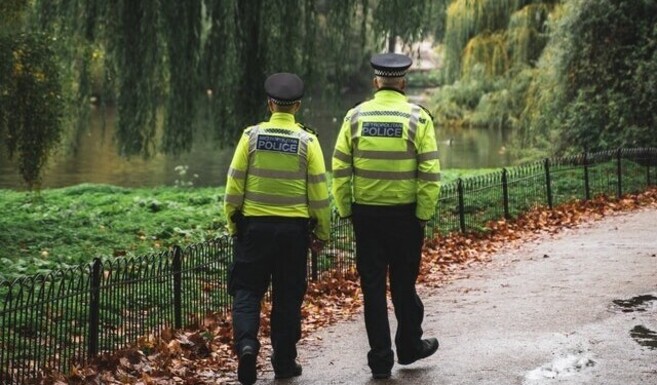 22-05-2022
A warning to farmers about protecting GPS equipment, an update on work with schools to learn about speeding and a relaunch of the 'ride along' scheme, which gives residents a taste of policing. All this, plus the usual crime shorts can be found in this month's Police Village Rural News from Hertfordshire Constabulary.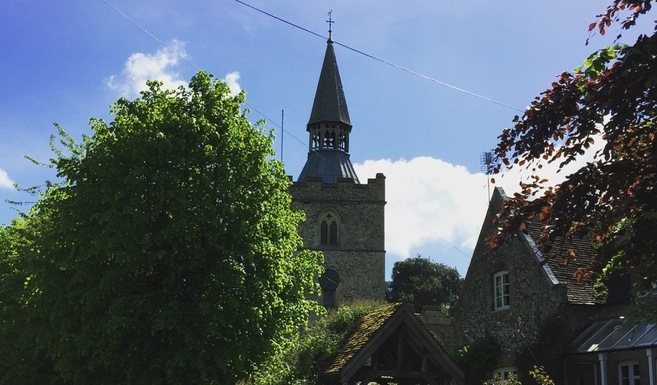 22-05-2022
The first review of the Barley Parish Plan, which was first produced in 2015, has been published by the Parish Council.
The Council asked for volunteers to form a committee for this process.
The Committee has reviewed what has happened over the last five years and how the previously identified village aspirations have been met.
In tandem with the first review, the Committee compiled a new questionnaire to canvas the current views of villagers over a range of key topics, to allow the plan to be updated and to remain relevant.
Visit the Barley Village Plan page to read the full review.