Granta Medical Practices - May news
10-04-2021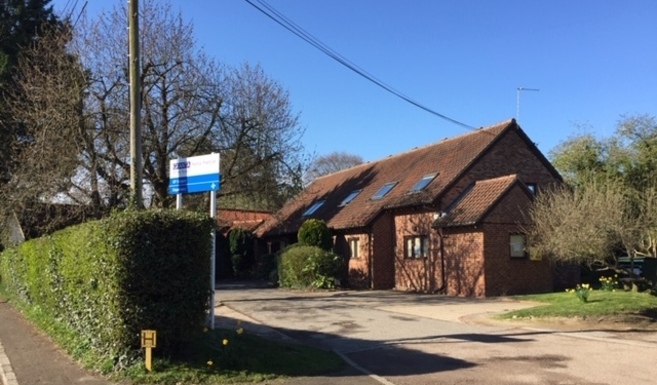 COVID-19 Vaccinations
We continue to deliver second vaccinations, working in date order, vaccinating patients 11-12 weeks following their first dose.
Current guidelines state that patients have to return to the venue where they had their first vaccination, as the second dose will be allocated and sent to that venue. Should these guidelines change we will, of course, let everyone know.
We appreciate that everyone wants to know when their appointment will be, and we are working as fast as possible to get through our patient lists. Please bear with us as our team continue to work incredibly hard to deliver the vaccine into our community.
COVID-19 Vaccine Safety
The UK vaccination programme has been very successful. At the time of writing, more than 30 million people have been vaccinated and it is estimated that 6,000 lives have already been saved.
There have been reports of a very rare condition involving blood clots and unusual bleeding after vaccination. This is being carefully monitored and reviewed.
Information is changing rapidly and we will keep our website as up to date as possible. If you do not have internet access, please feel free to ring us with any questions you may have.
Sandra East, Head of Patient Services
Email: sandra.east@nhs.net. Direct number: 01223 627743.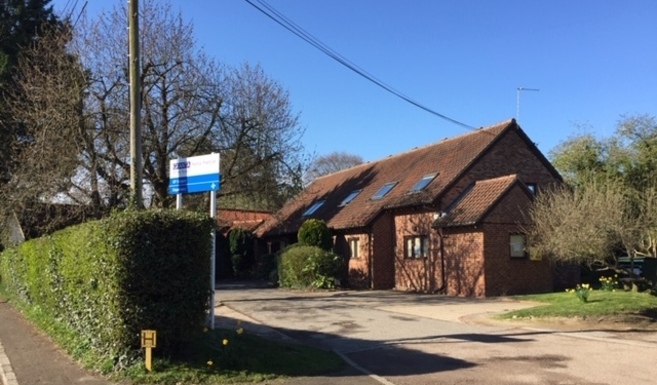 19-01-2022
Covid Vaccine Update
On 13th December 2021 the government announced that the deadline for every adult to have been offered a covid booster was being brought forward from 31st January 2022 to 31st December 2021.
Granta staff stepped forward to support the "Omicron Emergency Booster National Mission" to encourage everyone who is eligible to "get boosted now".
Between 15th December and 3rd January an extra 7,000 Granta patients were vaccinated. Staff worked the 3 bank holidays, in addition to squeezing extra vaccine clinics into their normal working days, to ensure that as many patients as possible were vaccinated before the new deadline passed.
New Hospital Helpline for Patients
The Covid-19 pandemic has added to the strain on all NHS services. As a result of this, waiting list times for outpatient and specialist appointments and procedures have increased for everybody.
This can cause worry and uncertainty about when you will eventually receive an appointment, and unfortunately Granta has no direct access to the hospital appointment lists.
If you have been referred by your GP / are waiting for:
An outpatient appointment
An appointment for hospital tests (e.g. scans)
A date for an operation or other treatment
A follow-up from your hospital team
and you have a query about what is happening, there is now a new dedicated Freephone Patient Help Line - 0800 048 5800.
May we respectfully ask that you only call Granta if your condition has genuinely deteriorated, when you will be reviewed by one of the clinical team and appropriate action can be taken in regard to your hospital care.
Thank you for your continued understanding, patience and support.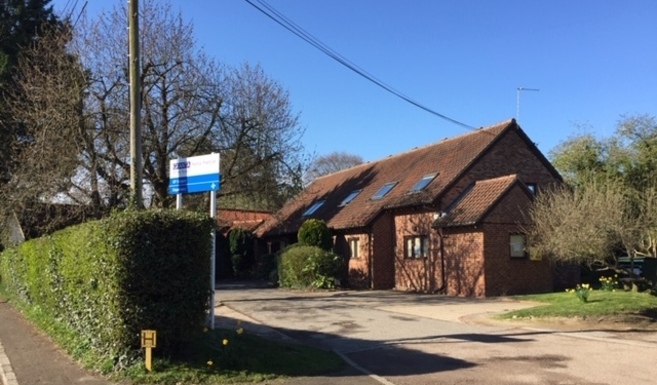 28-12-2021
At the time of writing this piece, we are experiencing a high level of staff absence. We have no doubt that this will continue as Covid, flu and norovirus continue to take their toll over the winter months, combined with ever-changing Covid guidelines. We will continue to try and provide the best possible service we can to all of our patients, but please bear with us as day-to-day operations may be disrupted. Below are some hints and tips to help you help yourself and in turn help us and the NHS:-
SELF-CARE: You can treat many minor illnesses such as colds and coughs, sore throats and upset stomachs at home. Make sure you are stocked up with healthcare essentials such as pain relief (e.g. Paracetamol), cough and sore throat remedies, upset stomach treatment, rehydration treatment, heartburn / indigestion treatments and a first aid kit.
USE YOUR LOCAL PHARMACIST: They can offer you advice and guidance on your symptoms and on the best treatment for you - no appointment needed. Pharmacists are available on every high street and in supermarkets, with many being open in the evenings and at weekends.
USE THE NHS UK SYMPTOM CHECKER www.nhs.uk: This helpful tool can guide you through your symptoms and direct you to the most appropriate health service for your needs.
RING NHS 111, OPTION 2: If you are experiencing a mental health crisis this First Response Service puts your mental health first. It provides 24-hour access, 7 days a week, 365 days a year, to mental health care, advice, support and treatment.
If you have done all you can but feel that your problem remains unresolved, please do ring us and we will be happy to help you.
MEDICATION: If you need to order medication, please do this online via SystmOnline or the Airmid app. Details of how to do this can be found on our website
www.grantamedicalpractices.co.uk If you do not have internet or mobile telephone access, you can send in your repeat medication slip or write in with your repeat request. Unfortunately, we cannot take prescription orders over the telephone.
Thank you for your continued understanding, patience and support.