Granta Medical Practice - March News
01-03-2021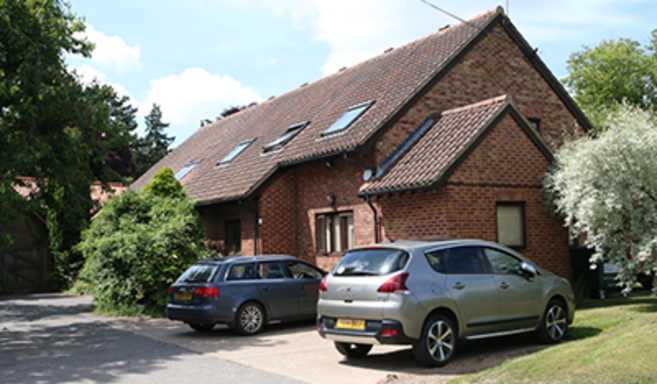 It's amazing to think that the UK has been in an emergency state for a year. We are now in our third national lockdown, and everyday life has changed beyond all recognition.
There is, however, a tiny light at the end of this long, dark tunnel and it is shining just a little brighter day by day with the introduction of the COVID-19 vaccination programme.
As I write this (08/02/2021), we have vaccinated around 7,000 of our patients in cohorts 1 to 4. We continue to work our way through the priority groups, as instructed by NHS England.
You may be invited by us, or you may receive an NHS England letter inviting you to attend a mass vaccination centre. It is entirely your choice where you would like to go. All vaccinations are all recorded on a national database so please be assured that you will not be missed.
Information about the virus and the vaccine changes daily, sometimes even hourly. To keep completely up to date with the latest guidance it is advisable to look at the Government website www.gov.uk and the NHS UK website www.nhs.uk If you know of someone who does not have access to a computer and you do, please help them access the latest information.
As always, if you have any queries please do not hesitate to contact me direct on 01223 627743 or sandra.east@nhs.net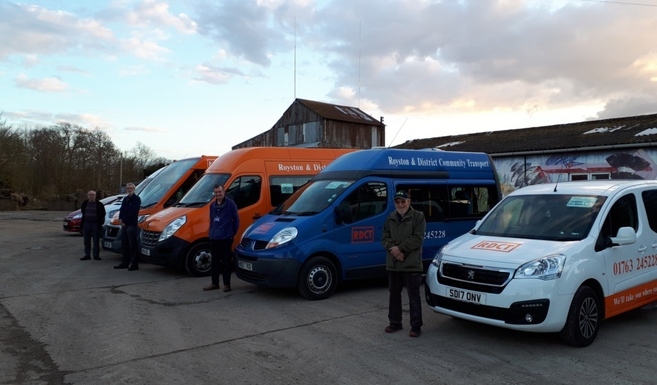 10-04-2021
From Monday 12 April Community Transport should be back to normal - barring last minute Government change of mind of course!
We are once again available for hairdresser and similar appointments, shopping trips, gym, and social visits (as long as they are meeting up outdoors or at a garden centre), BUT we will keep our precautions as before - our rules for one household per car remains, preferably with one person in the back although we are flexible to take carers or allow sitting in a front seat if back seat is too difficult, and of course, don't forget your face mask.
As usual we will try our best to meet your needs, please ring the office on (01763) 245228 between 9:00am and 3:00pm Monday to Friday.
We look forward to seeing you again…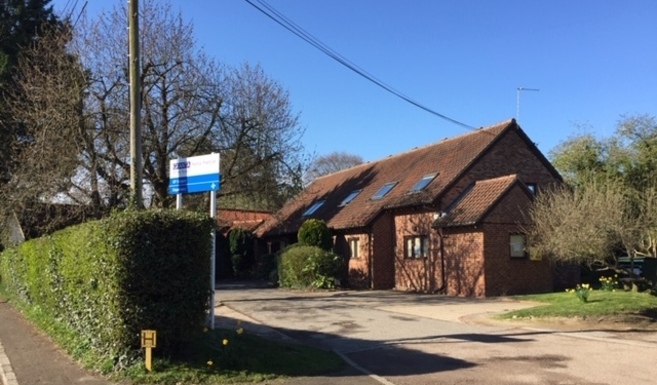 10-04-2021
COVID-19 Vaccinations
We continue to deliver second vaccinations, working in date order, vaccinating patients 11-12 weeks following their first dose.
Current guidelines state that patients have to return to the venue where they had their first vaccination, as the second dose will be allocated and sent to that venue. Should these guidelines change we will, of course, let everyone know.
We appreciate that everyone wants to know when their appointment will be, and we are working as fast as possible to get through our patient lists. Please bear with us as our team continue to work incredibly hard to deliver the vaccine into our community.
COVID-19 Vaccine Safety
The UK vaccination programme has been very successful. At the time of writing, more than 30 million people have been vaccinated and it is estimated that 6,000 lives have already been saved.
There have been reports of a very rare condition involving blood clots and unusual bleeding after vaccination. This is being carefully monitored and reviewed.
Information is changing rapidly and we will keep our website as up to date as possible. If you do not have internet access, please feel free to ring us with any questions you may have.
Sandra East, Head of Patient Services
Email: sandra.east@nhs.net. Direct number: 01223 627743.