Festive Yarn-Bombing 2021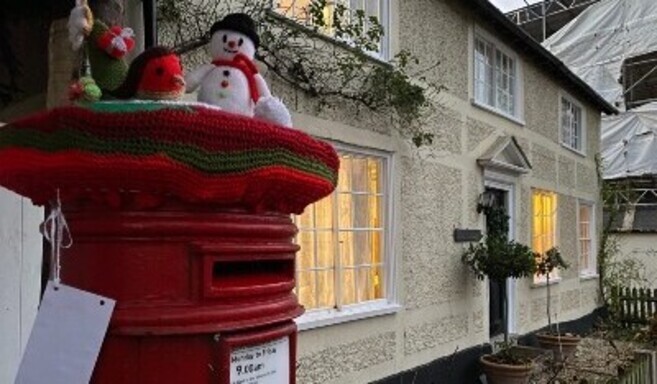 Those Barley Knitters are at it again! If you are driving through Barley, Barkway and/or Great Chishill throughout December look out for the post boxes!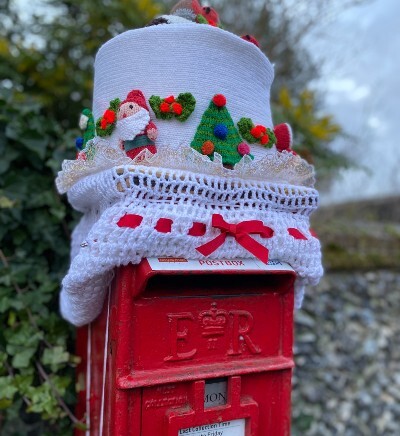 For the fourth year in a row the post boxes will be decorated with hand knitted festive scenes from snowmen to the nativity to an enormous knitted Christmas tree complete with knitted decorations, outside the Barley townhouse.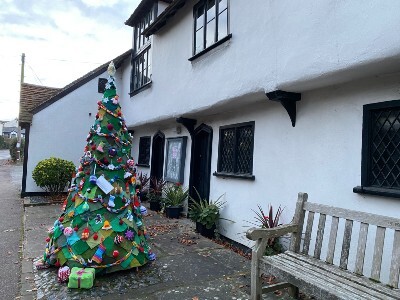 As usual the barley knitting group want to raise money for charity.
Arthur Rank Hospice Charity supports people in Cambridgeshire living with an advanced serious illness or other life-limiting condition and those who need end-of-life care. Its 'Outstanding' services are provided free of charge to patients and their families to help make every moment count.
A highly valued member of our Barley village community was resident there during November, her whole family has been shown respect and been cared for by the wonderful staff at the Hospice and we all wanted to support this excellent charity. Sadly Alison Stacey lost her long and bravely fought battle with cancer and she will be missed by all.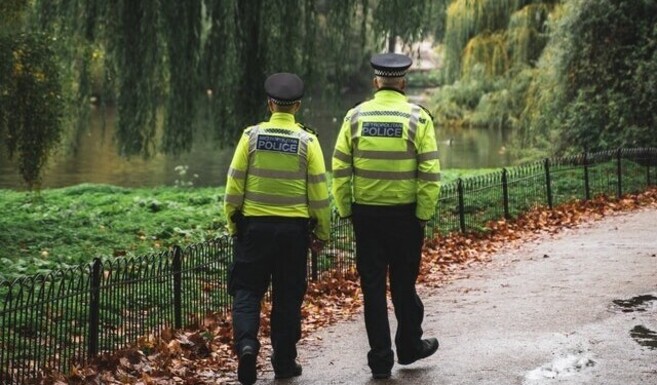 22-05-2022
A warning to farmers about protecting GPS equipment, an update on work with schools to learn about speeding and a relaunch of the 'ride along' scheme, which gives residents a taste of policing. All this, plus the usual crime shorts can be found in this month's Police Village Rural News from Hertfordshire Constabulary.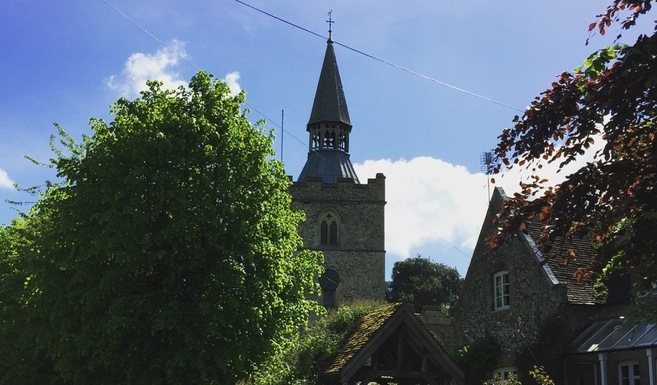 22-05-2022
The first review of the Barley Parish Plan, which was first produced in 2015, has been published by the Parish Council.
The Council asked for volunteers to form a committee for this process.
The Committee has reviewed what has happened over the last five years and how the previously identified village aspirations have been met.
In tandem with the first review, the Committee compiled a new questionnaire to canvas the current views of villagers over a range of key topics, to allow the plan to be updated and to remain relevant.
Visit the Barley Village Plan page to read the full review.