A message from Hertfordshire Volunteering and People Assistance Cell
05-06-2020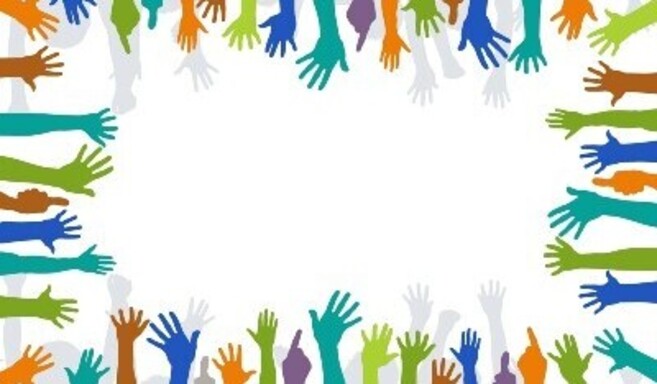 The following communication is from The Volunteer and People Assistance Cell, a countywide partnership to help manage and implement a coordinated effort to support those affected by coronavirus. The communication is distributed to strategic partners across the county and it is not intended that it should be shared outside the professional and partners stakeholder network. Please let us know if you would like additional contacts to be included in these updates. If you do not wish to receive any further updates about this work, please do let us know.
As part of Operation Shield, over 83,000 deliveries of food parcels, household essentials and prescribed medication to those residents most in need have been achieved since this work began. Nearly 9000 parcels have been delivered to Foodbanks, Districts and other agencies. As of 1 June, 1,543 successful prescription deliveries have been made.
Following further updates from Government, as of 1 June there are known to be 41,853 names on the 'extremely vulnerable' list for the county and therefore within the scope of Operation Shield. Apart from the option to spend time outdoors once a day, the guidance remains that shielded individuals should stay at home and avoid face to face contact. This includes not shopping or visiting the pharmacy.
The work by the District and Borough Councils continues to contact those residents that are identified as needing shielding but have not responded to any communications from either Government or local agencies. Hertfordshire Fire and Rescue Service are undertaking follow up visits with those individuals on the non-responder list that could not be reached by districts. The visits are incorporating fitting smoke alarms and providing advice, where necessary and this work should be completed by 15 June.
The process to reduce the level of demand for the food service provided by Herts FullStop continues as the team works to exit from direct provision of food during July. Residents will be carefully supported during this process to ensure safe transfer to other ways of accessing food. The information leaflets included in the food boxes have been revised to reflect the need for residents to seek alternative arrangements where possible and will in future highlight the new webpage detailing the supermarket services offered in Hertfordshire. Demand for deliveries to Districts and Foodbanks are reducing too and these will cease in the next few weeks.
As part of the process to close Operation Shield any remaining duties after July will pass onto Operation Sustain. This operation will continue to support residents by mobilising the voluntary sector and the newly registered volunteers drawing its work to a close by Christmas. From January 2021 onwards the existing 'business as usual structures' for Voluntary and Community Sector (VCS) engagement and activity will then resume, working to build on the legacy created by this period and take forward opportunities to work together in partnership.
As of 24 May, over 10,000 volunteers remain registered to the three organisations working collaboratively on this: #TeamHerts, Watford3RT and Communities 1st. To date the number of volunteers deployed is 4,829. The recovery and rebuild volunteer legacy continues to be developed by #TeamHerts and the CVS's and this will be shared with key stakeholders. The appetite remains to build on the community resilience shown during the last few months and to keep everyone who has been inspired by volunteering on board.
Around 60% of the volunteers available have not yet been required which is a testament to the large number who responded so quickly, almost 9,000 in the first three weeks. For comparison the NHS scheme in Hertfordshire has 14,536 registered volunteers and has completed 4,864 tasks, a rate of 33% if we assume one task per volunteer. All requests for volunteers have been met and there is no waiting list of people who require them.
Support continues to the volunteers who have not yet been deployed to maintain their readiness and enthusiasm. The Councils for Voluntary Services including #TeamHerts, Communities 1st and Watford3RT have communicated regularly and provided training, completed security checks and references and supported local pop-up groups of volunteers. Whilst not formally deployed the volunteers have been receiving helpful advice about how they can help their neighbours, local communities and local organisations.
We have developed a survey for volunteers to understand their motivations and levels of interest in continuing to volunteer and support their community post-pandemic and will use this information to inform our volunteering legacy across Hertfordshire. We are developing a model of stand-by episodic volunteering to respond to the changing situation, alongside traditional regular giving of time. Through the TeamHerts Volunteering service wider non-covid related volunteering opportunities are being offered, although as the peak passes and some volunteers return to work, we have seen 6% of registered volunteers indicating they are no longer available.
A survey has been launched by Hertfordshire Community Foundation in partnership with Hertfordshire County Council Adult Care Services and Herts Valleys Clinical Commissioning Group to research the impact of Covid-19 on the VCS in the medium to long term. The results of this survey are being shared with the VCS Covid-19 Response Group, to build into the strategy and legacy moving forwards.
It's National Volunteers' Week and #TeamHerts Volunteering have a video on behalf of all the local CVS's and organisations to celebrate and thank all of the wonderful people working so hard to support others in Hertfordshire, www.youtube.com/watch?v=4-yy_wpft74. The volunteer's featured are from across the county so we'd be really grateful if you could share this video on your own channels using #NationalVolunteersWeek which you can also use to search for and share other local social media.
To help with our Public Health messages to residents we are looking for community role models, especially older adults, who would be willing to help us deliver important messages around compliance with social distancing measures and resilience at home. If you or someone you know would be happy to provide a short video clip for our social media channels, please email joanne.necchi@hertfordshire.gov.uk for further details.
For those residents who do need support
Residents who are self-isolating and in need of support can visit www.hertshelp.net, email info@hertshelp.net or phone HertsHelp on 0300 123 4044.
Anyone currently using a social care service should expect that to continue, however they should speak to their care provider first or call on 0300 123 4042 for other urgent care needs. Service updates can be found at www.hertfordshire.gov.uk/serviceupdate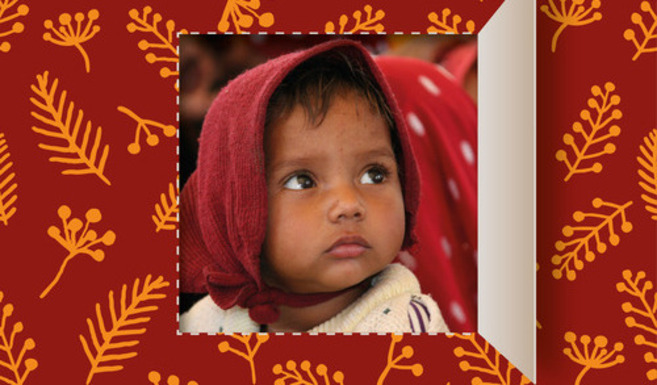 20-11-2020
Why we need your help
This year the lives of people all over the world have changed. This year people fell ill. This year people lost jobs. This year people couldn't afford food. This year people didn't have enough clean water. This year in Rajasthan was hard. So this Christmas we're asking you to spare the luxury of Advent Calendars and Christmas Cards and donate to families who urgently need your support.
At Khandel light, we've been working extra hard to continue providing clean water for 400 families, to give educational bursaries to over 100 students, to supply women with the sanitary products they need, all while sticking to the COVID-19 guidelines in India.
But we have done more than just that. Those people who were living daily paycheck to paycheck have lost their jobs due to the pandemic and could no longer feed their families. We've been able to step in and provide essential food items to families throughout the Rajasthan region.
But this all comes at a cost. Fundraising in 2020 has been near impossible for small charities like ours. And yet these crises continue and we must support communities globally. So with more going out than is currently coming in, Rajasthani families and communities need your help more than ever.
So, this Christmas, we're asking you to donate the cost of a Christmas luxury - maybe your advent calendar or your Christmas Cards - to Khandel Light to keep this vital work going into 2021.
And if you're wondering what to send your family and friends instead we've created a downloadable Christmas Card that you can send virtually, or head to our Facebook and Instagram pages for our very own Khandel Light Advent Calendar, or head to our Virgin Money Giving fund-raising page at https://rb.gy/nrs2w0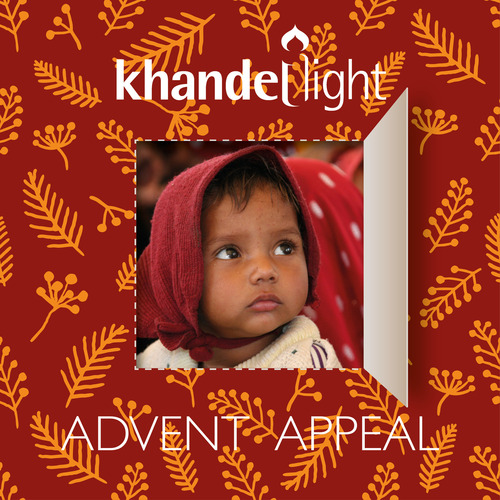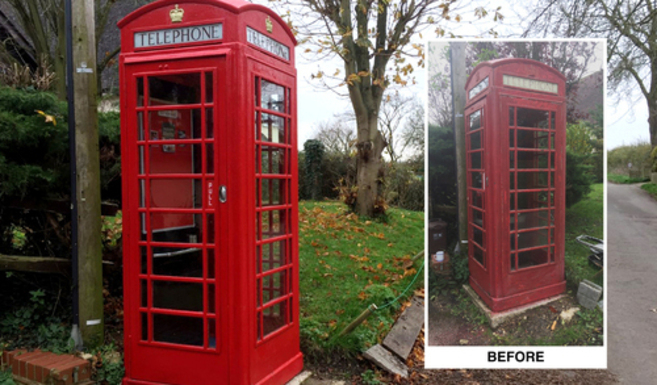 20-11-2020
The old phone box at the top of Smith End Lane has been given a makeover with help from some parish council funding. The classic K6 box dates back to the 1930's and has been authentically restored using original parts and paint. It now houses a large, free to use community noticeboard, so do pop in if you're passing.